Each Buick/GMC Certified Pre-Owned vehicle is thoroughly inspected and reconditioned and includes factory-backed limited warranties and roadside assistance.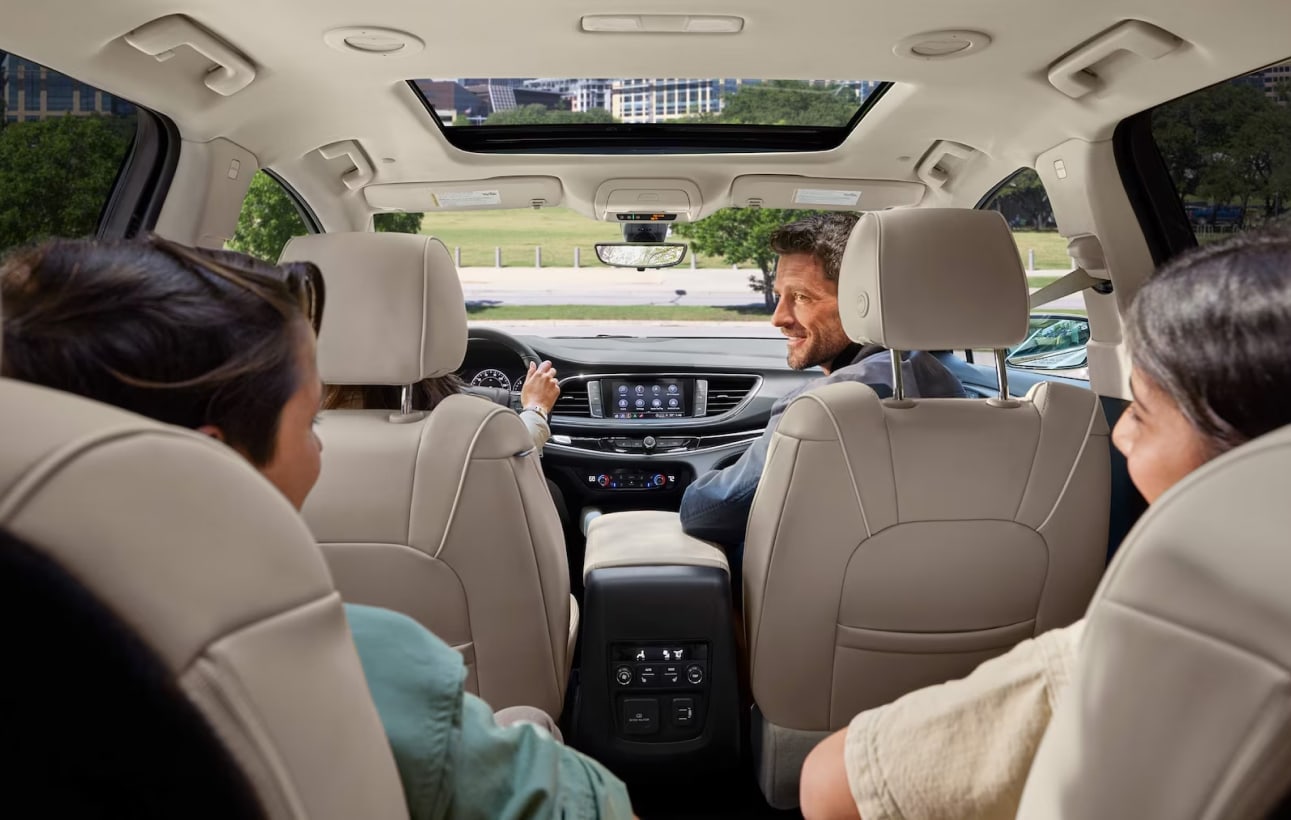 Current Offers
View this months current offers and promotions on select Buick/GMC vehicles.
Our Reviews
Jon Miller at Ken Garff Buick GMC in Riverdale did everything I needed and answered every question I had the first time. I was never passed off to a "closer" or given the "I have to check with my manager" line. All financing and service options were explained and costs clarified. The dealership pays incredible attention to detail, and he even gave our son a handmade custom shift knob he could install. We got an amazing 2019 WRX for a good price and handled a trade in, payoff of the old car, financing for the new car, service options, and paperwork in less than 3 hours. Totally impressive 👍💯💯 !!
Dawson greeted my father and I at the door and talked with us for a while about what we were looking for and ask how he could better help us find the car we wanted. We mentioned we were looking for something that could get me around through all seasons without any problem. He asked us if we had tested the Encore GX and promptly got us the keys as soon as we said we hadn't. If he hadn't reached out at first and suggested the test drive, I wouldn't have switch in my old car. Great service. Highly recommend.
They are great with servicing my vehicle. Easy to make appointments. Shuttle service if needed. If you want to hang around nice quiet comfortable area for waiting. Charge your phone, get a soda, watch TV, take a nap. I am always treated like I am an important client.
No pressure sales. Easiest auto purchase we have ever had. Sales department was very friendly and very professional. We would highly recommend this dealership to anyone.
They were helpful and professional, specifically Zach in service. Made sure my needs and worries were addressed and taken care of! Thank you!
Service was excellent and very fast for the number they had to take care of.
Our salesman John did a wonderful job. He was helpful but didn't pressure us and we had a very comfortable experience. They were also very efficient with paperwork and getting us on our way. Thanks!
Was able to get my truck right in and back to me fast with all issues resolved.
they were great and fast at my service of my car. I asked them since I was out of town if they could hurry up and they did
The service is always great and they are very timely in getting our vehicles serviced. They are very good at explaining what they did and I really like the videos they send you.
Thanks for working us in The schedule and getting us back on the road special shout out for Zack and Service thanks again Would highly recommend this to anybody that needs a GMC dealership much appreciated for your effort on getting us in
Service team was amazing making sure my truck was tip top. They found a few minor issues needing to be addressed and knocked it out of the park.
Will and Zach were amazing and took care of me at a phenomenal price! They installed all my accessories on my 2021 Sierra 1500 AT4 in record time way ahead of schedule. Professional results and couldn't be more pleased. 6 stars! Highly Recommend!!!!
I purchased a Buik Verano from another dealership that tried to charge me more money for something they knew that should have been done before I purchased the car. I took my car to Ken Garff on Riverdale Road, and they worked with me since I was financially strapped due to COVID where I lost my job. I just love these guys. They are honest and fair, and they care about the people they serve.
They are what they claim to be, that is nice in this day and age!
Simple process, very helpful, and no undue pressure. I was impressed that my salesperson truly knew a lot about the vehicle without having to look things up. Surprising that you don't get the "press" between salesperson and sales manager, just straightforward questions, answers, and give-take negotiation. Financing was extremely quick. Thanks.
I made my second purchase there this year and they treated me great! The whole purchase went down in under 30 minutes which was very refreshing compared to normal dealership purchases!
Service writer was outstanding. Maintenance actions were very professional. Waiting time was not unexpected and loaner vehicle was great. Been dealing with Ken Garff since 2005, always great.
Vehicle was finished in a very timely matter
Good communication, and quick and thorough service - I am very pleased with the Ken Garff service center.
Crystal was amazing. She was very accommodating and made the process very pleasant. She did put me first and it showed.
My whole experience at Ken Garff was excellent but Tenille was extremely helpful and made sure I got what I was looking for. She wasn't pushy but was determined to help me in anyway she possibly could. She took her time and made sure that I was taken care of. She knew that my car I ended up trading in was very special to me and had sentimental value. She handle the situation with care and consideration and I couldn't have asked for a better salesperson. The main reason I hadn't purchased a new car was because I didn't want to deal with the salesperson but she made the experience pleasant!
Informative, attentive and sweet
Welcome to Ken Garff Buick GMC
Thank you for choosing Ken Garff Buick GMC in Utah. We are an Riverdale new and pre-owned car and truck dealership. We provide auto financing, genuine car parts, and service to Riverdale, Layton, and Ogden GMC drivers. Our dealership is conveniently accessible from I-15 and located at 900 W Riverdale Rd, Riverdale, UT. View our contact us page for the best route to our showroom today!
Ask A Question