Each Buick/GMC Certified Pre-Owned vehicle is thoroughly inspected and reconditioned and includes factory-backed limited warranties and roadside assistance.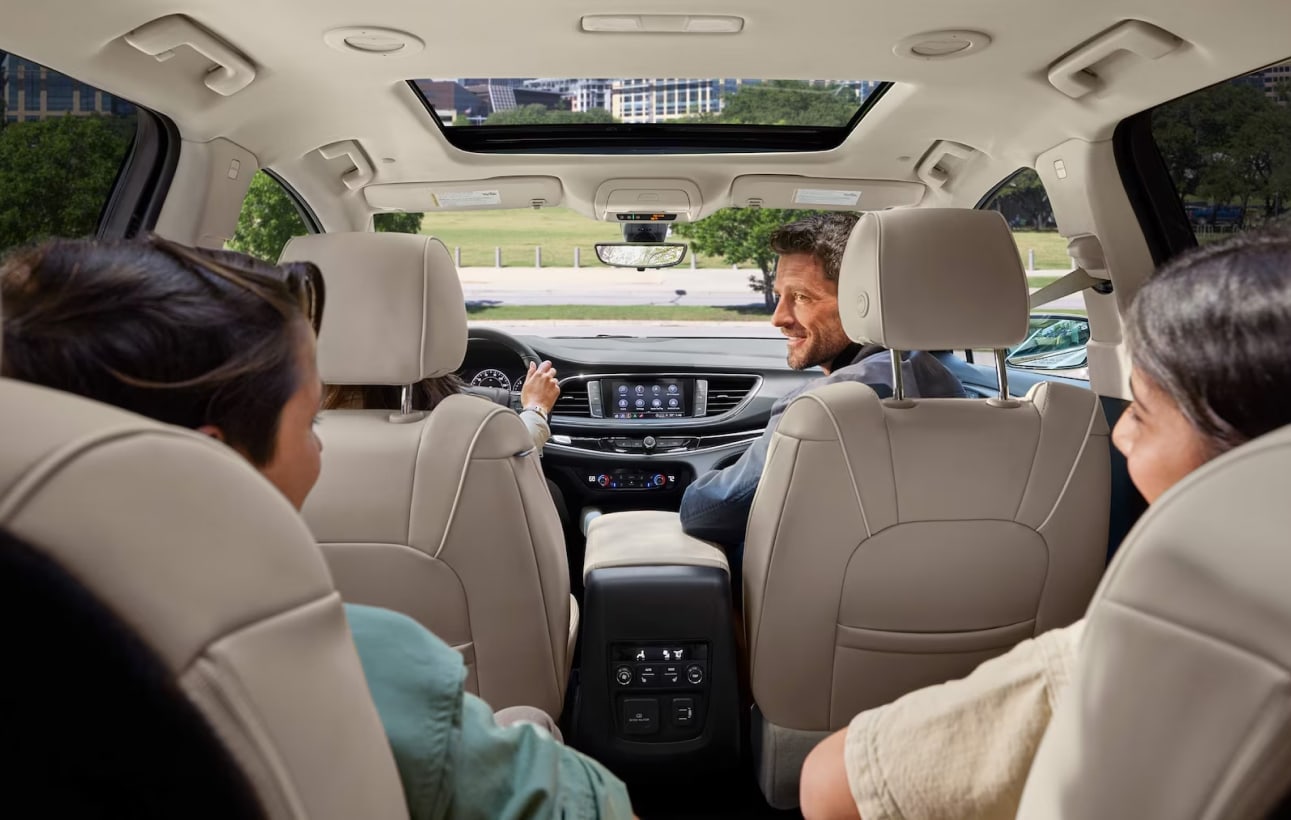 Current Offers
View this months current offers and promotions on select Buick/GMC vehicles.
Our Reviews
Went in for a oils service Change today . My appointment was at 9:15 am . When I arrive I was able to get checked in and my appointment was under way the staff as kind and helpful I received a video of the work on my car and was done and on my way. Timing of service was excellent.
Everything went smooth. Video of results seeing and hearing from technician is a great plus. Providing recommendations with options is very helpful.
Great customer service!!! Will and Crystal were amazing to work with! I would definitely recommend them
Great experience. Fabulous car, helpful, informed salesperson. Nice detailing, and a free tank of gas!
My GMC truck needed some work, this was done quickly and well we will see if no other work is needed.
Did a great job in a reasonable time.
Excellent fast friendly service. Kept well informed through out service. Problem fixed.
Zach and his team are Rockstars! My wife and I were traveling from Washington to Arizona and had an ongoing troublesome issue with our GMC diesel rear its ugly head again. Zach went above and beyond the call of duty and took care of us! He worked closely with the service team and other advisers to get us resolved and on our way South. This is the way customer service should work! This dealership deserves a feather in it's cap. I especially appreciated Zack Bishop for his desire to help and devotion to exceptionally high customer service. Zach listened very well, was compassionate and understanding, and took a personal interest in helping my wife and I. Thanks guys!
Bill was great to deal with! Their customer service was beyond expectations. I wouldn't go anywhere else!
The people who worked on my Fit did an excellent job. I hit a deer and it damaged the hood and grill. You had the car for a reasonable amount of time and it feels safer to drive and is beautiful.
Friendly, courteous and explained everything! Thank you so much!
As always I'm totally satisfied with my experience at Ken Garff Buick. You're always treated well there.
Very helpful in updating me regarding the status of the maintenance on my vehicle. Thorough multi-point inspection and helpful video of what the technician found. But I'd rather not have to repeat the survey and responses multiple times.
Their sales team Brent and Taylor were awesome. They will go above and beyond to help you and make sure your needs are met. If you have a issue that needs to be addressed they will listen to you and take the time to come up with a solution!
Service was good. People were friendly and helpful. Everything was addressed with professionalism and good communication.
We always receive great service and truly feel valued! We are usually in and out pretty quickly. They are very knowledgeable and help us understand how our vehicle is doing.
I have recently had to lower my expectations of dealerships lately to the point where if I got my vehicle back and it wasnt dirty or damaged then it was a win. With Ken Garff it was a refreshing experience to actually have good communication, efficient service. My truck was actually repaired and returned to me undamaged and clean. All promises and estimates were accurate. Hopefully, I have finally found a dealership that still cares about their customers.
Will and Crystal in the service department were great! They kept me informed of what was going on with the truck as far as timing, parts availability, etc. I received a video inspection of my truck and a text message when it was ready for pick up. I would definitely recommend Ken Garff.
Everyone was very nice and professional. They examined the damages and gave me a quote for repairs. They also worked well with my insurance to give me the best quote. Repairs look great. Very pleased with the service.
Chad was honesty really nice with us. He was willing to show us all the tricks we eanted without hessiation and he was really sincere with us. And he was willimg yo help us out a lot and in a really friendly way to get the truck. And he would make the atmosphere even better with his jokes. Hes a good salesman honesty.
People there was nice and did not take as long as I thought it would. Got in the truck it was clean and in better shape that when i brought it to them. Great service center.
From the original purchase of my new 2021 GMC Denali truck to this first service, these folks have done a tremendous job earning my loyalty. Thank you to Bill in Sales, Crystal in Service, and all the folks behind the scenes! Jim
I have used Ken Garff Riverdale for the past 5 years and keeping up with maintenance I trust the mechanics and the supervisors give me advice on upcoming service This is my first diesel truck I want to keep it in running condition as best as possible The appointments have been timely in getting back on the road Thx Guys I recommend servicing at Ken Garff Riverdale
I took in my car for the Advantage Care service. They changed the oil and rotated the tires very quickly. I was impressed, especially since this was sfirst experience with their service department.
Excellent and very quickly. Less than an hour to change the oil, rotate the tires and check a light,, and the car was ready to go.
Welcome to Ken Garff Buick GMC
Thank you for choosing Ken Garff Buick GMC in Utah. We are an Riverdale new and pre-owned car and truck dealership. We provide auto financing, genuine car parts, and service to Riverdale, Layton, and Ogden GMC drivers. Our dealership is conveniently accessible from I-15 and located at 900 W Riverdale Rd, Riverdale, UT. View our contact us page for the best route to our showroom today!
Ask A Question